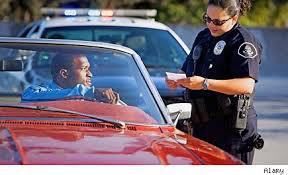 Traffic Violations - Based upon our vast experience in this area of law, we will be able to find the best way to resolve your violations at the lowest cost, least points against your license and probably be able to do so without you having to take off from work to go to Court to do so. 
We will review the facs surrounding this unforuante event, make sure the police followed accepted procedures and then defend you before the Court.  We will get you the best resolution for you that is possible.
Affordable, Quailty DWI/DUI and

Traffic Violations

Defense Attorney - Long Island
You have come to the right place.  You are here because you have been arrested for Driving While Intoxicated/Driving Under the Influance or have received a number of traffic tickets.  We are here for you to help guide you through this process and obtain the best possible resolution to this situation as is possible.  We have over 28 years of experience in the practice of law and will most assuredly be able to get this matter resolved to your satisfaction.
Just contact us by email and/or telephone and we will return your inquiry with a FREE CONSULATATION WITH AN ATTORNEY.
RETAIN US AND YOU MAY NOT NEED TO APPEAR IN COURT!
Traffic Violations - We have a methodology that will permit you to go to work and not have to appear on your Court date.  We will appear for you and resolve the matter, so you do not have to lose a day's pay at work. 
DWI/DUI - No one can obtain the courtesy of the court to waive your appearance at these Court dates.  You WILL need to appear for any DWI/DUI court date. 
Due to the fact that we are in Court every day, we can provide our services to you in a quick and efficent manner.  As such, your attorney fee will be reasonable.
Our fee to handle your Traffic Violation is $ 100/ticket, with the third ticket free. 
Since every DWI/DUI situation is unique, listing a price quote here is not possible. Immediately following our FREE consulation, we will provide you with a quote for our services which will be reasonable and affordable.